Large U Pad
When should it be used?
If your patient requires specific parts of their foot offloading then consider using a large U shaped pad.
Start by cutting a pad into a crescent shape and bevel the sides all the way around.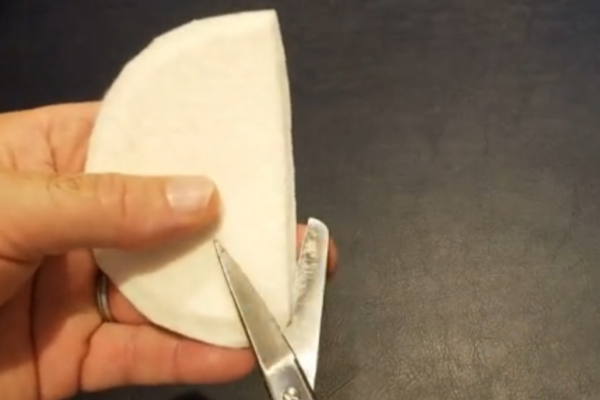 Next, with your scissors off centre (as far as required depending on the size of the area being offloaded) and at a 45 degree angle, start making a U shaped cut into the pad.
You should be moving the pad not the scissors when cutting.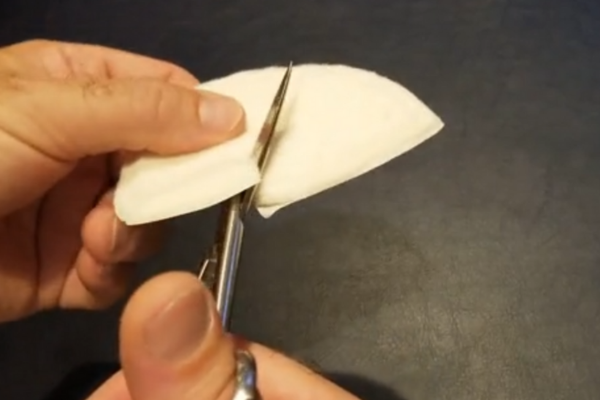 Peel off the paper backing and attach the pad to the foot, in the desired location that potentially needs offloading.
In the demonstration Jonathan places the pad around a plantar fibroma.