Silicone Corrective Toe Splint
When should it be used?
If you have a patient whose toes need to be straightened, or fixed into a better position, then consider using silicone to create a corrective toe splint.
Straighten the toe by using some tape to fix it into position.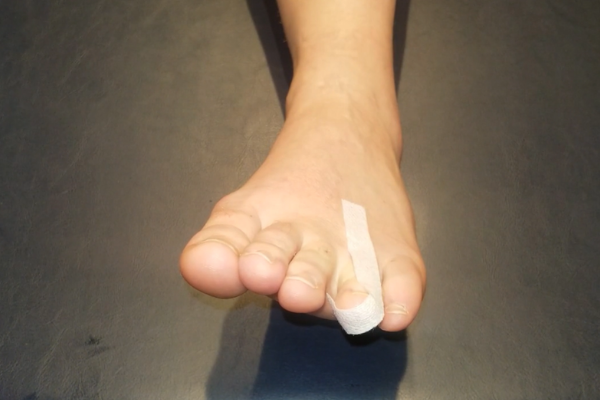 Next, take the silicone and mix in your catalyst by rubbing it into a ball between your hands.
You'll know its ready when the colour is evenly distributed throughout.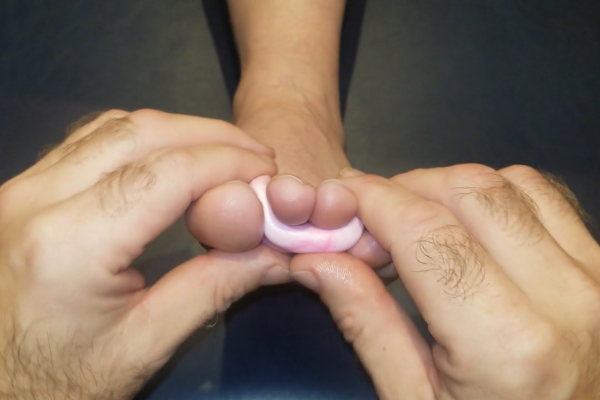 Mould the silicone around the bottom of the toe, so that it stays in the corrected position.
Make sure the silicone fits the interdigital spaces by squeezing the top and bottom of the device.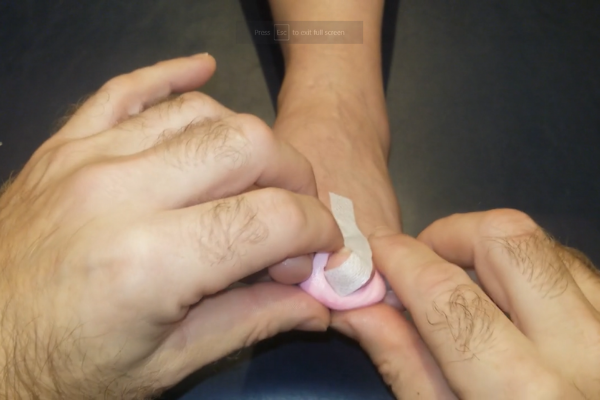 Leave the device to set between the toes.
You can continue to mould the silicone until it becomes firm.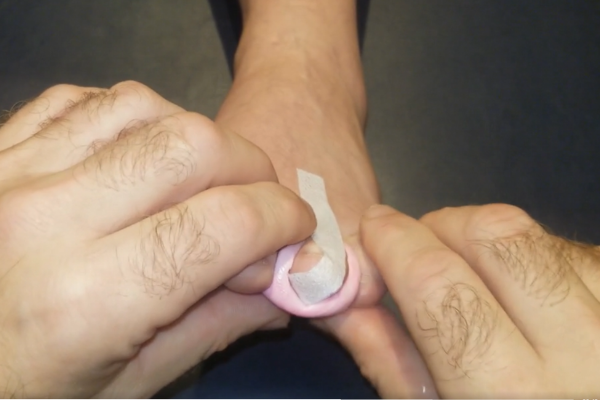 Once the silicone has set, remove both the device and tape from the toe. This will leave you with a removable toe splint.
Remove the tape from the device.