Bunion Protector
When should it be used?
If you have a patient that requires the reduction of friction on an area of their foot then consider using this pad.
Start by cutting a piece of fleecy web into an egg-shape.
As the material is thin you don't have to bevel it.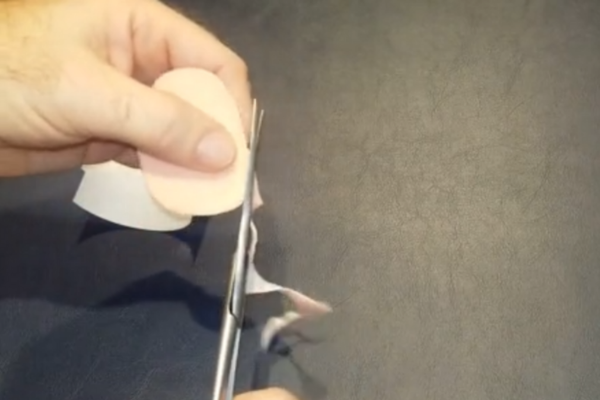 Next, take two pieces of tape, that are roughly the same length, and fold them in half.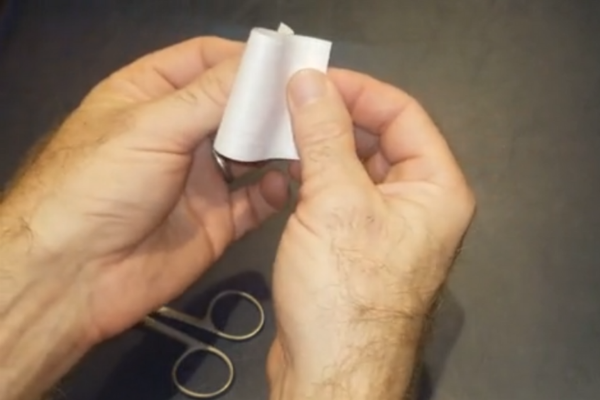 Proceed to cut the tape, so that there is a slight curve to the edges.
When you unfold the pieces of tape they should be banana shaped.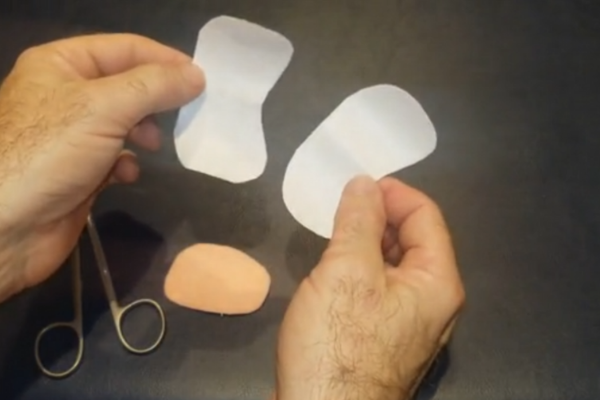 Once you've completed the previous steps, peel off the paper backing of the fleecy web and place it over the bunion area you wish to protect.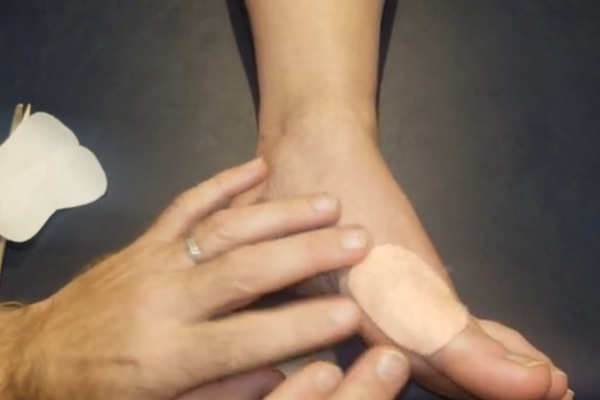 To prevent the pad from moving, take the precut pieces of tape and place them over the pad.
The shaping of the tape means that it will better contour the curves of the foot.