Bunion Aperture Pad
When should it be used?
If you have a patient that requires a bunion offloading to prevent rubbing in footwear then consider using a bunion aperture pad.
Start by taking a piece of semi-compressed felt and round off all of the corners.
Note the pad should end up oval shaped once you've done this
It can also be tapered at one end making it more egg shaped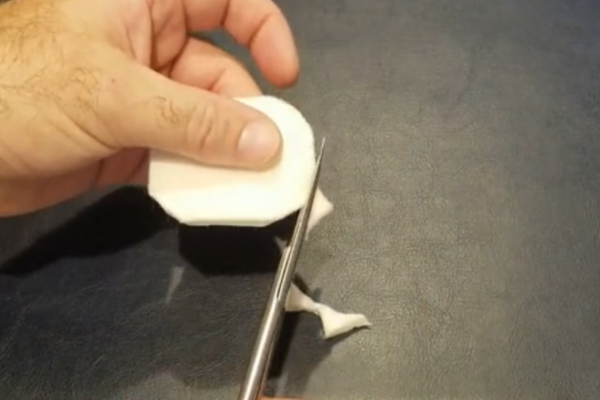 Create a top bevel around the edge of the pad.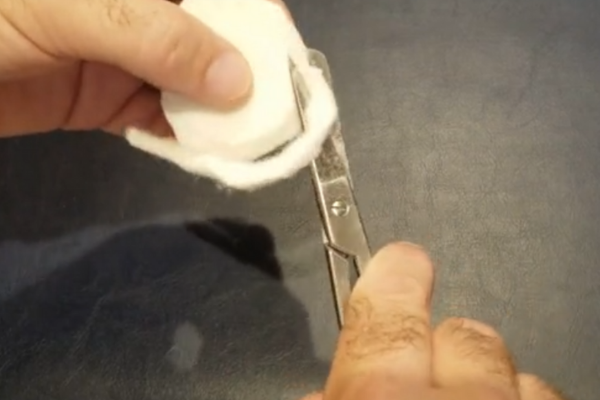 After you've completed the previous step, proceed to add a pie crust bevel around the edge of the pad.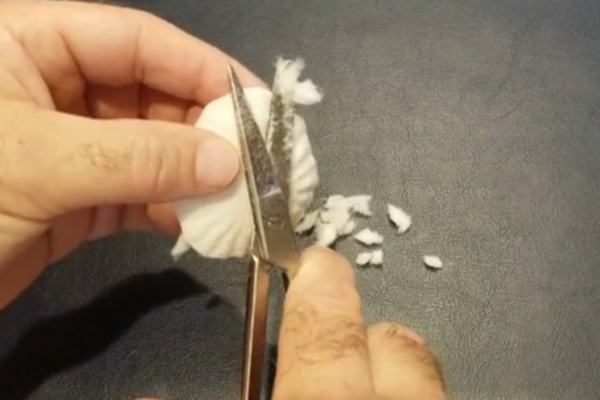 In the centre of the cover, create a cavity using small snipping motions, remaining careful not to poke your scissors through the pad completely.
If you wish to make an aperture, then this can be done by cutting a hole into the centre of the pad, rather than just a cavity.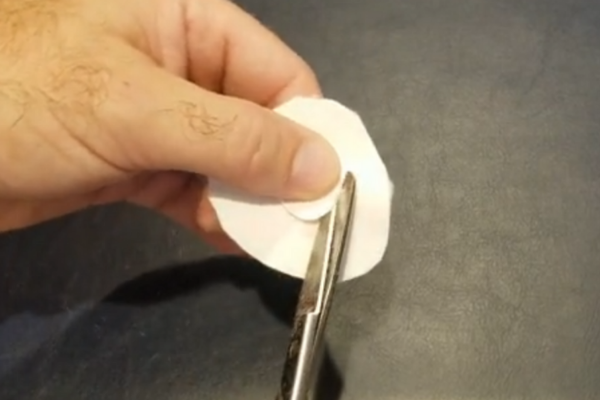 Peel off the paper backing and attach the pad so that the cavity or aperture fits over the bunion.